LC100%, Mining Success, Delivering Excellence: Your Iron Ore Solution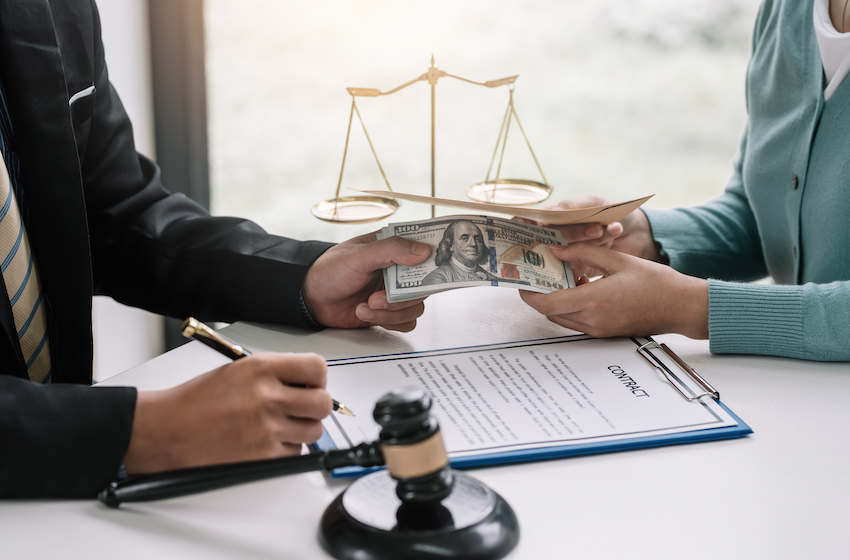 Dear Valued Importers of Iron Ores,
We hope this letter finds you well and thriving in your business endeavors. We are delighted to bring you a remarkable opportunity in the trade of iron ores, and we believe that our partnership can lead to significant benefits for both parties involved.
At LaosMining.com, we have established a trusted network with a large-scale seller who possesses a substantial supply of high-quality iron ores, with a capacity to export at least 300,000 tons per month to an agreed destination port. As a minority seller and miner, we pride ourselves on ensuring a transparent and secure trading process for our esteemed buyers, eliminating any need for upfront deposits or financial risks. Our commitment to a seamless and reliable trade experience is underscored by our offer of LC100%.
In our pursuit of excellence, we prioritize credibility and certification. To this end, we have sought validation from internationally recognized bodies, such as SGS (Société Générale de Surveillance) and CCIC (China Certification & Inspection Group), to authenticate the quality of our products. Our dedication to upholding international standards demonstrates our commitment to delivering the finest iron ores to meet your specific requirements.
We highly value the time of our buyers and understand the concerns that may arise during the trading process. In the past, we have encountered instances where buyers visited our mining site, collected samples, and unfortunately did not proceed with further steps. Similarly, there were occasions when parties signed an MOU with great excitement, but the Letter of Credit (LC100%) was not opened as anticipated, leaving us uncertain about the transaction.
To address these valid concerns and foster a fair and trustworthy trading environment, we have implemented a step-by-step process that ensures the interests of both parties are safeguarded. Our aim is to eliminate any worries about financial risks or depositing money without receiving the iron ores as agreed upon. Rest assured, as a company with a strong financial standing, we can manage LC100% as promised.
In the spirit of transparency and commitment to our valued partners, we take immense pleasure in sharing the details of our iron ore trading process, which includes a Bank Guarantee. This guarantee is designed to provide assurance and financial recourse for both you and us, thereby strengthening the trust in our partnership.
We are currently engaged in exports to Vietnam, and our transportation network with China has expanded to include the possibility of reaching the Kunming area via railway and the Frachengang port by sea. While we haven't yet obtained SGS testing reports for China, we can present official testing documentation from our previous export cases to Vietnam. Here are our offers for Vietnam and China:
      For Domestic (5th September, 2023) 
1. Fe 62%
2. Quality based in Laos China Testing Centre
3. EXW – 64-68 USD/Ton
4. LC100%
5. Quantity supply at least 10,000 – 500,000 Ton
For Vietnam (5th September, 2023)  
Iron Ore Grade: Fe 62%
Quality: Certified by Laos China Testing Centre
Price: FOB – Vong Anh, Vietnam at $100-104 USD/Ton
Payment: LC100%
Quantity: Supply of at least 10,000 – 500,000 Tons
For China (5th September, 2023) 
Iron Ore Grade: Fe 62%
Quality: SGS – CCIC certified
Payment: LC100%
Price:

CIF Kunming Station, China: $114-117 USD/Ton
CIF Fangchenggang Port: $108-110 USD/Ton

Quantity: Supply of at least 10,000-500,000 Tons
For individuals seeking to ship within Chinese ports, the shipping cost will be determined by the Fangchenggang Port price, plus the shipping fee, which roughly amounts to an additional 3-5 USD. Buyers are encouraged to suggest their preferred shipping services. For companies without import quotas for Vietnam and China, we can provide assistance for these matters, with adjusted pricing for our iron ores as mentioned above.
We take pleasure in sharing the step-by-step process of trading iron ores with us, which involves a Bank Guarantee to safeguard the interests of both parties:
1.Agreeing on the Price:
a. Our offerings include iron ores with 62% purity or other quality, determined as per previous SGS reports or your specific demands. The pricing is based on the reliable London Metal Exchange (LME) or other suggested systems. Our contracts are designed for a minimum period of 6 months, promoting stable and long-lasting partnerships.
b. The designated destination port, often Kunming Railway Station, Fangchenggang Port will be updated with the agreed-upon price.
c. Once we reach a mutual agreement on the price, we proceed to the next step.
2.Sending a Draft Contract (MOU) for Review:
a. We value your input and encourage you to review the draft contract, making any necessary adjustments or additions to align it perfectly with your requirements.
b. When both parties are satisfied with the final version of the contract, we advance to the subsequent stage.
3.Signing the MOU with Bank Guarantee:
a. To ensure the utmost commitment to the contract, we request each party to provide a "Bank Guarantee" from their respective banks. This signifies our dedication to fulfilling the agreement and assures you of our readiness to ship the iron ores. In the event that we fail to open a Performance Bond (PB) for 2% as agreed, you can claim compensation from the "bank guarantee."
b. The amount of the "bank guarantee" is flexible, ranging from 100,000 USD to 1,000,000 USD based on your preferred bank system as mentioned in the MOU.
c. Once the "bank guarantees" are secured, the first step is to finalize the "bank guarantees" agreement. Both parties sign this agreement and take the necessary actions as stipulated in the "bank guarantees" agreement. After ensuring that both sides are fully prepared to deposit the required funds, as per the "bank guarantees" agreement, we then proceed to sign the MOU, solidifying our commitment to the trading process.
d. After signing the MOU, we extend a warm invitation for you to visit our iron ores mining site and witness our unwavering commitment to delivering exceptional quality. However, for security reasons, we have a policy of not allowing such visits before the MOU stage. We believe that the "bank guarantee" agreement in place provides ample assurance that we possess the iron ores ready for shipment. In fact, we refrain from signing the MOU unless this guarantee is in place, ensuring a risk-free and credible trade agreement. Furthermore, we must acknowledge that in the past, we have encountered instances where some visitors were not genuine buyers and did not proceed with the purchase or signing of the contract, causing significant delays. To avoid any potential time wastage, we recommend relying on the "bank guarantee" arrangement to provide you with the necessary reassurance. Should you still wish to visit our mining site, we would be open to considering your request; however, any associated costs would need to be borne by you. Rest assured, though, that the "bank guarantee" serves as a reliable safeguard, ensuring our commitment to fulfilling the MOU and providing you with the best possible trading experience.
4.Signing the Memorandum of Agreement (MOA):
a. The MOA incorporates detailed terms from the MOU, along with additional conditions, such as the duration within which you will open LC100% to us.
b. Similarly, it specifies the period within which we will open the PB for 2% to you.
5.Buyer Sends Draft LC100 to Us – Opens LC100:
a. As per our agreement, you are required to send the Letter of Credit (LC100%) to us within the agreed timeframe, for instance, within 5 working days.
b. In the event of a failure to send the LC, we have the right to claim compensation from the "bank guarantee" as mentioned in point 3
6.Seller Opens PB 2% and Starts Implementing the MOU:
a. If we (the seller) fail to open the PB for 2% to you (the buyer), you can claim compensation from the "bank guarantee" as mentioned in point 3
b. However, if we (the seller) cannot fulfill the obligations specified in the MOU, you (the buyer) have the right to claim the 2% Performance Bond (PB). In this case, you will not claim the "bank guarantee."
In summary, our "bank guarantee" serves as an invaluable shield, safeguarding the interests of both you and us throughout the trading process. It ensures financial recourse for any potential non-performance or breaches, fostering a stronger sense of trust and assurance in our partnership. With this commitment to transparency and adherence to the MOU's specifications, we are confident that our collaboration will be fruitful and enduring.
We are proud to emphasize that the "bank guarantee" is a testament to our confidence in the quality of our iron ores. By entrusting us with your business, you can rest assured that our offerings align precisely with your expectations, as verified by internationally recognized certification bodies.
We wholeheartedly invite you to embark on this mutually beneficial journey with us. Our team is readily available to address any queries or provide further information. We eagerly await the opportunity to partner with you and contribute to the growth and success of your business.
7. Remark
We are aiming to establish a close and secure connection with you. However, we prioritize the proper and official channel for sharing information. There have been instances where unfamiliar buyers have requested sensitive details, such as pictures, videos, and official documents. Additionally, in the case of buyers needing to visit our mining site, we recommend that buyers or importers issue an LOI (Letter of Intent) to us. This raises concerns about revealing our identity to the wrong audience, which we strictly reserve for our legitimate buyers. To ensure the authenticity of your buying identity, we propose the following steps:
Kindly submit a Letter of Intent (LOI) addressed to the Executive Director of LaosMining.com

📧 Email: info@laosmining.com

☎️ Phone and Whatsapp: +856 20 29988842

🌐 Website: www.LaosMining.com

Express your inquiries, concerns, and requests within this formal letter, which we have posted for reference.
Attach the following essential documents at no cost, which are crucial for establishing a direct and official line of communication:
Bank Statement of your company 
Draft Letter of Credit (LC) on your company name
Official contact information for your company. This should be included in your LOI and stamped with your company's official stamp logo. 
Our primary focus is on safeguarding sensitive information from unauthorized access. By adhering to the aforementioned process, we aim to establish a closer relationship with you while maintaining the utmost confidentiality. These steps provide us with a sense of security, ensuring that we are engaging with the correct and trustworthy partners.
Is this fair iron ores trading? The answer lies in your hands. Contact us today and elevate your business to new heights with our exceptional iron ores supplier!
For more information, please contact us using the following details:
☎️ Phone and Whatsapp: +856 20 29988842
If you are from China, we have our team to serve you, Ms. Isabella Wang, her WeChat: Isabella99
Thank you for considering this opportunity, and we eagerly anticipate the prospect of a fruitful and mutually rewarding business relationship.