Unlocking the Landlocked: Exploring Profitable Mining Investments in Laos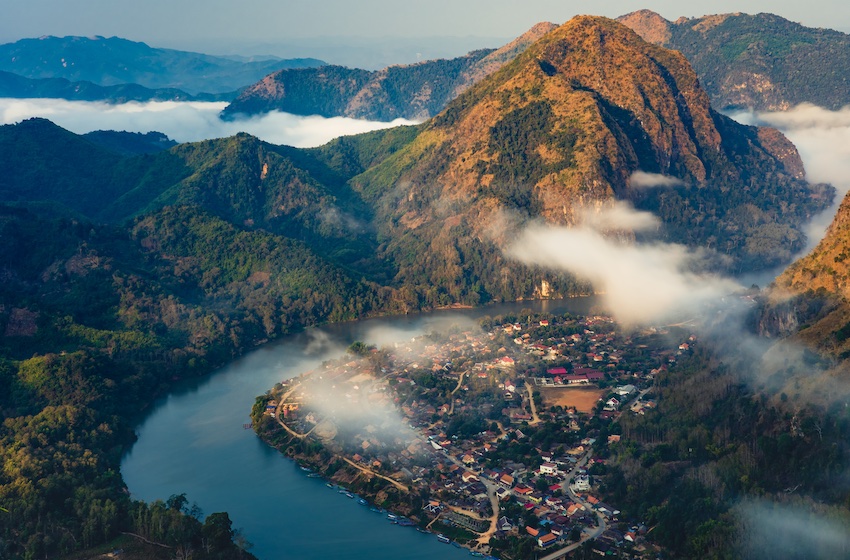 Laos, a landlocked country in Southeast Asia, has emerged as a promising destination for mining investments. With its abundant natural resources, including mineral deposits, the country offers lucrative opportunities for investors seeking to capitalize on the mining sector's growth. This article aims to present a compelling case for mining investment in Laos, highlighting the country's rich mineral reserves, favorable investment climate, government support, sustainable practices, and the positive impact of the mining sector on other sectors such as agriculture.
Abundant Mineral Reserves
Laos boasts significant mineral resources, with proven reserves of copper, gold, coal, tin, and precious stones. According to the Ministry of Energy and Mines, the country's mineral wealth includes an estimated 80 million tons of copper, 400 tons of gold, and substantial deposits of coal and tin (Source: Ministry of Energy and Mines, Laos). These untapped reserves offer attractive investment opportunities for mining companies looking to capitalize on the country's vast mineral potential.
Favorable Investment Climate
Laos has made notable progress in creating an investor-friendly environment. The World Bank's Ease of Doing Business Index ranks Laos as one of the top ten most improved economies globally. The government has implemented reforms to streamline regulatory processes, improve transparency, and protect investor rights. Foreign investors enjoy attractive incentives, including tax breaks, simplified licensing procedures, and the ability to repatriate profits. These measures contribute to a favorable investment climate that encourages both domestic and international mining companies to explore opportunities in Laos (Source: World Bank Doing Business Report, 2022).
Government Support and Infrastructure Development
The Lao government recognizes the importance of the mining sector in driving economic growth and development. It has demonstrated its commitment through significant investments in infrastructure development. For example, the development of transportation networks, including roads and railways, facilitates efficient mining operations and enhances connectivity to markets. The government has also focused on expanding power supply infrastructure to support mining activities. These initiatives contribute to a conducive environment for mining investments in Laos (Source: Ministry of Planning and Investment, Laos).
Sustainable Mining Practices
Laos places a strong emphasis on sustainable mining practices to protect the environment and local communities. The government has implemented stringent regulations to ensure responsible mining operations. Environmental Impact Assessments (EIAs) are required for mining projects to assess potential environmental and social impacts. The Department of Mines evaluates and monitors mining activities to ensure compliance with environmental standards. Investors can leverage this commitment to sustainable practices, aligning their operations with international best practices and meeting the growing demand for environmentally responsible investments (Source: Department of Mines, Laos).
Impact on Other Sectors: Agriculture and Beyond
The mining sector in Laos has a positive spillover effect on other sectors, including agriculture. Mining projects often contribute to the development of local infrastructure, such as roads and irrigation systems, which benefit agriculture by improving access to markets and enhancing agricultural productivity. Furthermore, mining activities can create employment opportunities, leading to increased income levels and improved purchasing power for local communities. This, in turn, stimulates demand for agricultural products and supports the growth of the agricultural sector (Source: Ministry of Planning and Investment, Laos).
Investing in the mining sector in Laos holds great potential for those seeking attractive returns and sustainable business opportunities. The country's abundant mineral reserves, favorable investment climate, government support, commitment to sustainable practices, and the positive impact on sectors like agriculture make it an enticing destination for mining investments. By capitalizing on the untapped resources and partnering with the government's initiatives, investors can contribute to the economic growth of Laos while adhering to responsible mining practices. The time is ripe to unlock the potential of mining investments in Laos and reap the rewards of a flourishing sector that benefits both the mining industry and the broader economy. (Source: Ministry of Energy and Mines, Ministry of Planning and Investment, Department of Mines, World Bank)