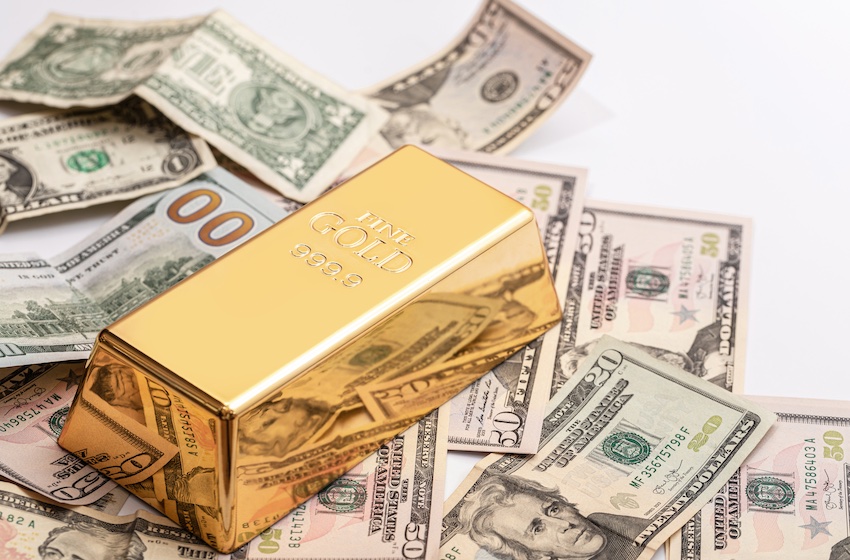 Exploring the Link Between Gold and the US Dollar
Gold's decline seems to be stabilizing despite the Federal Reserve's aggressive hawkish stance. Despite the Fed's strong statements, positive US job data, and hawkish rate forecasts from top officials, gold has held its ground and maintained bullish positioning in the futures market during the summer season. Although gold had experienced a significant surge earlier, reaching all-time highs, it became overbought and a pullback was necessary to rebalance sentiment.
Following the pullback, gold dropped 5.4% to $1,941, mainly influenced by hawkish comments from top Fed officials. However, this pullback was expected and served to reduce excessive greed and shift market sentiment towards bearishness. While gold has remained within a high consolidation range since then, which is typical during the seasonal low period, the technical damage has been minimal, and the recent drift in gold's performance is in line with historical seasonal patterns.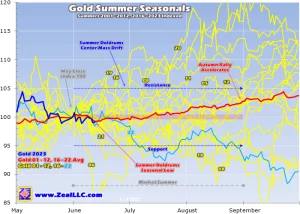 Despite several catalysts that could have negatively impacted gold, such as the strong US jobs report and rising rate-hike expectations, gold has shown resilience and has the potential to form a bullish triple-bottom if it maintains the support level around $1,940. The summer doldrums typically bring bearishness and apathy to the gold market, but the recent performance suggests a potential bottoming pattern.
The Federal Reserve's decision to pause its rate-hike cycle during its latest meeting was widely expected. However, the focus was more on the FFR projections of top officials, which indicated a higher rate-hike outlook than previously anticipated. This unexpected forecast resulted in a temporary decline in gold prices, but gold managed to recover partially despite the hawkish sentiment expressed by the Fed chair in the post-meeting press conference.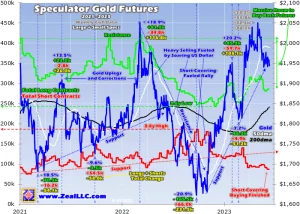 The current bullishness in gold can be attributed to the positioning of gold-futures speculators, who still maintain a bullish stance. Despite the summer doldrums and the Fed's hawkishness, speculators have more room to buy than sell, indicating potential future buying pressure. The different stages of buying in the gold market, including short-covering, long buying from speculators, and investment buying from larger capital pools, are yet to reach their full potential in the current upleg.
While there are uncertainties regarding future catalysts for gold, such as Fed policy and economic data, the remaining room for gold-futures long buying suggests the potential for a significant increase in the gold upleg. The impact of Fed hawkishness is expected to diminish as the rate-hiking cycle nears its end, and economic data, including US job numbers and inflation, are likely to become more dovish, which could favor gold.